Airtel has announced a highly secure Verizon Aitel Bluejeans app for video calling and will now work better than any other VC app on the market.
After this coronavirus attack across the world the Video conferencing option has become one of the normal thing for people who want to contact other people.
Whether for formal business or business meetings or for informal greetings with friends and family, people prefer video calls. It has led to high demand for good video calling applications.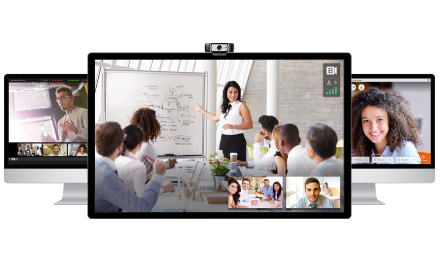 image credit: airtel business
By understanding the application, Bharti Airtel sought to develop its video conferencing application. Just a few days ago, we reported that Airtel may soon launch a high-security video call application and the
Airtel BlueJeans app for video conferencing
has now been announced.
It was made possible by Airtel by partnering with Verizon, one of the largest telecommunications companies to serve business customers in the world's second largest internet market.
BlueJeans Airtel app for faster performance and greater security
Bharti Airtel today announced its collaboration with Verizon. As part of this partnership, Airtel will offer corporate-level video conferencing solutions under the Airtel BlueJeans brand to commercial customers in India.
The best thing about user data will be that it will not be stored on an international station or server. But everything will be stored locally and not the slightest information will come from India.
Along with this, it is promised that the video call application will also provide higher performance. Video calls will be supported in HD format and there is also support for Dolby Audio to help the user hear everything accurately. One of the best things about this is 50,000 attendees.
All video calls, audio and video content in transit will be encrypted with AES-256 CDM to improve performance and security. Airtel's video calling app provides a two-step authentication process. The application will be compatible with smartphones and even desktop computers.
For those of you who want to try the video call app Airtel offers a free trial version for which you can request it. It will be activated within 24 hours. The announced free trial version is for the first three months for users.
Airtel video app BlueJeans
will integrate with Airtel Audio Bridge and will also reduce the cost of local dial-up access to 0.50 paisa.
Hans Vestberg, CEO of Verizon, said the app could also reach other international markets where Airtel has strong footprints like Africa in the future.